The Habitat Model Software is an open, flexible ecological simulation modeling environment. It calculates the area of usable habitat for a particular organism based on a set of physical relationships. Originally developed for modeling anadromous fish habitat, the software is entirely generic and can be used for any species and lifestage.
The software takes either tabular or spatially explicit inputs that represent physical conditions (e.g. depth, velocity and substrate) and combines them using user-defined habitat suitability curves. Typically these curves are obtained from empirical studies published in the literature and take the form of continuous or categorical utilization curves. A rich user interface allows users to create and manage the curves, link the curves to their data and then batch run simulations.
The core habitat model is free and open source under the GPL license. It uses the open source Geospatial Data Abstraction libray (GDAL) for spatial operations.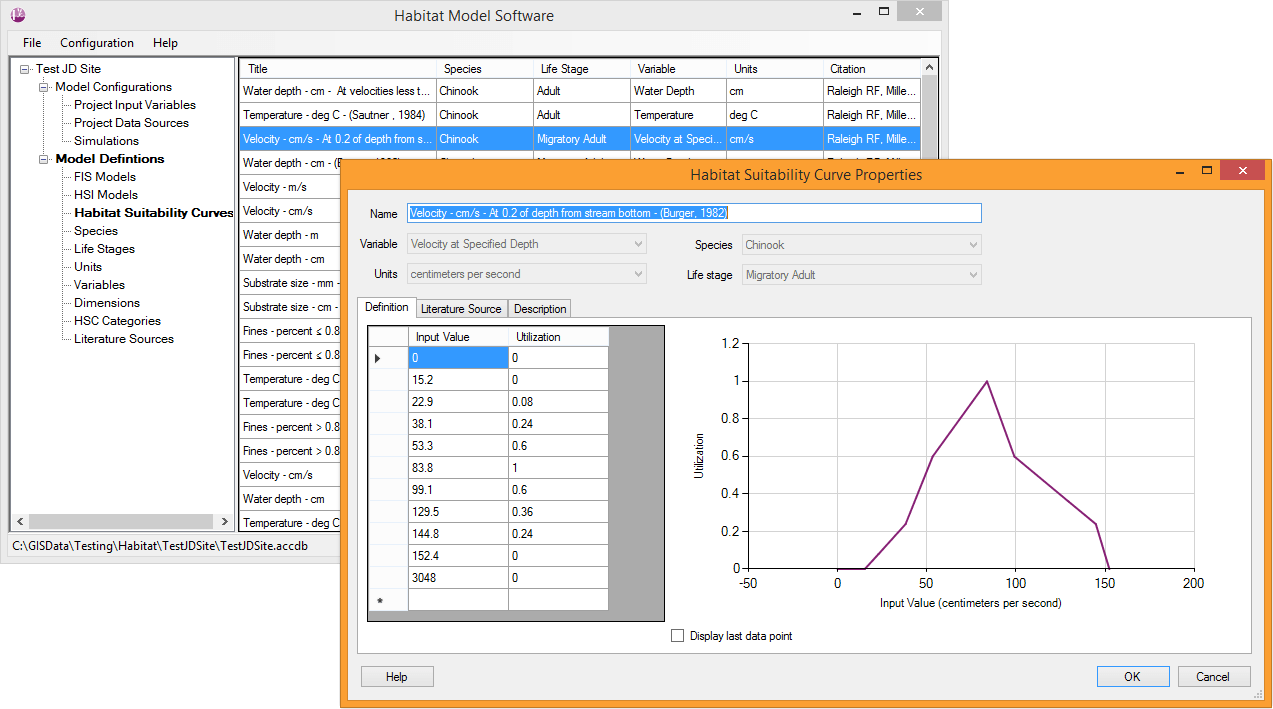 Features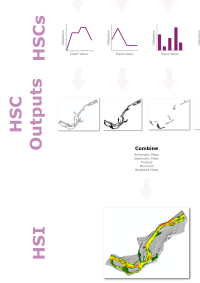 The main features of the habitat model are:
Store an unlimited number of habitat suitability curves (HSC) for different species and life stages.
Reference HSC to cited literature references.
Combine HSC into an unlimited number of habitat suitability index (HSI) models.
Specify both spatially explicit (raster) and tabular (CSV) data sources.
All GIS processing is performed using free, open source libraries. (No ArcGIS license required.)
Customizable lookup lists of species, life stages, units, citations, variables.
Habitat software does not require system administrator privileges to install.
Core haibtat model works on Windows, Mac OS, Linux and Unix. User interface works on Windows.
Support
This site is the primary support resource for the habitat model software. Use the Online Help section for instructions on how to use the software and the Technical Reference for understanding the calculations used to report the various results shown throughout the software. Errors and issues using the software should be reported to habitat@northarrowresearch.com.